Who
are we?
Fattoria Bacìo has belonged to the Cascino family for five generations
since 1850. Now it is composed of Alberto, his wife Patrizia and their two
children, Francesca and Lorenzo. Alberto remodeled all the estate, planting
vineyards, olive trees and fields of wheat and sunflowers; then he started the
work of restoration of the Villa and the adjoining farm houses. Patrizia helped
furnishing the ten farm houses in an authentic Tuscan style. Later on, Lorenzo
successfully converted the Fattoria Bacìo into a modern estate. In the
80's, Alberto and Patrizia started to host events like weddings, and various
workshops like painting, theater, choral and tango. Recently Francesca decided to organize Tuscany Cook leading the guest on a path of taste and culture led by professional chefs and official guides to discover the delicous taste of Tuscan
cooking and the beauty of Florence, Siena and their sourroundings.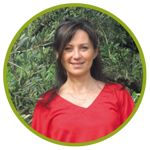 F r a n c e s c a

the host
Francesca was raised at Bacìo. As a child she spent all her summers playing in the fields and assisting Lina, the governess and care taker of the villa. She watched her prepare annually the ritual of making "pomodi" and jams for the winter time, and the never-ending everyday cooking. After receiving her degree in Modern and Contemporary Art History, she opened in 2004 a luxurious B&B in an historical palace in Florence. She places herself at her guest's disposal in Florence and at Bacìo to lead them at the discovery of the hidden treasures of Florence Renaissance Art and the Italian way of life through her experiences in Bacìo.
P a t r i z i a

the master of presentation
Patrizia is the matriach of Bacìo. She is the impetus to all that is initiated there and her joy of entertaining is a way of life lived in nonchalance; it is her very essence. Her exquistite taste and her meticulios attention to detail permeates all she applies it to: interior designing, remodeling and cooking. She is capable of organizing all social functions from weddings, hotel openings, private parties, and weekly worshops. Speaking 3 languages fluently, 30 years of running the residential vacations at Bacìo, her clientele have become dear friends from all over the world; she is definitely "the hostess with the most-est".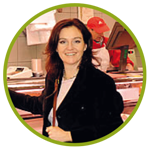 L i s a
the chef
Lisa Banchieri turned her passion for cooking into a real profession. The art of cooking is a talent that Lisa has refined through important training experiences, the most prestigious certainly being the Scuola Etoile of Chioggia, where she mastered a global vision of both cooking and food presentation. Lisa loves to gather people around a table. Shopping personally she chooses fresh, first quality products at farmer markets, then through chopping, browning, seasoning, her dishes gradually take shape, revealing her 'secret' ingredients: passion and enthusiasm for her work and the utmost respect for her guests.
Giuseppe

chef
Giuseppe's love for cuisine has taken him around the world. After completing his culinary studies in Reggio Calabria, he worked in luxury hotels in northern Italy. Once abroad, he experimented different food cultures and became specialized in Japanese cuisine. He's worked at Astoria Place (NY), , Cesar's Palace and the Venetian (Las Vegas), and Cipriani (NY). He teaches for the local hospitality high school and at Apicius. Giuseppe appreciates Florentine cuisine for "its versatility allowing both experimentation and a natural state of simplicity and sincerity."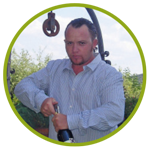 L o r e n z o
wine and oil producer
Lorenzo's passion for wines started in his childhood years during the summer holidays at the familiy estate Fattoria Bacìo. He loved watching the farmers in their noisy tractors and longed to drive tractors one day in the vineyards. After studying agriculture, he started working at Fattoria Bacìo continuing the family tradition. He started usin> modern agronomic tecniques which increased the already high quality of wines. He produces several varieties of oils which have been prized both Nationally and Internationally. He's involved in a new production of organically certified ICEA wines and oils that are appreciated all over the world.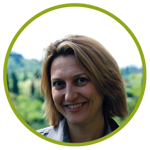 E l i s a

the guide
Florence-born Elisa Camporeale obtained her Master degree in Renaissance Art History at the University of Florence and her Ph. D. in History of Art from the Scuola Normale Superiore in Pisa. She is the author of numerous journal publications. In 2004 Elisa became a tour guide of Florence and its Province, and later to Siena and Province. Since then she has been enthusiastically accompanying foreign guests in their discovery of her native region, sharing the secrets of the most enchanting sites of Tuscany while illustrating its unique blend of art, craftsmanship, history, folklore and food.